Gravimetric Feeders (LIW Feeders) / Volumetric Feeders
Gravimetric Feeders (LIW Feeders) / Volumetric Feeders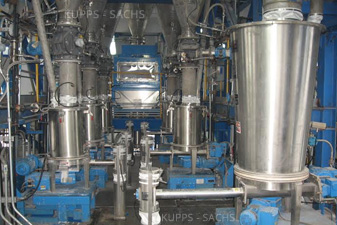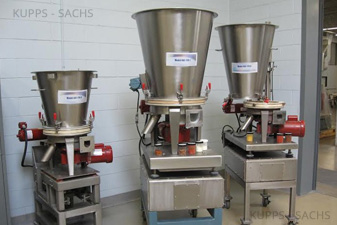 Acrison's various models of Weigh Feeders or Gravimetric Feeders operate on a 'Weight-Loss-Differential' (or loss-in-weight feeding) technology.
The weighing system of a 'Weight-Loss' weigh feeder, especially when operating 24/7, must remain precise, even when installed in the typical adverse industrial environment. It cannot in any way be delicate, temperamental, and/or require frequent calibration or adjustment to maintain its ability to perform accurately; it must be extremely reliable, durable and dependable. Acrison retains a clear leadership position in this critical area of 'weight-loss' weigh feeder design, offering permanently calibrated, adjustment-free weighing systems globally recognized throughout the processing industries for their highly accurate and stable performance, for their innate ability to remain precise, and for their exceptional durability and longevity.
The benefits of an Acrison LIW Feeder system are as below :
Continuous metering accuracies typically range between ±0.25 to 1 percent or better (error), at two sigma, based on a given number of consecutive one minute weighments.
Batch accuracies typically range between ± 0.1 to 0.5 percent or better (error), at two sigma, based on a given number of consecutive weighments.
Exceptionally rugged, permanently calibrated counterbalanced weighing mechanisms with Acrison's Ratiometric Digital Weight Resolver.
Acri-Lok scale disturbance protection to ensure optimum metering accuracy at all times.
Feed rates range from 0.10 pounds to 50 tons per hour.
Highest performance capability and reliability.
Unsurpassed quality and longevity.
Near-zero maintenance and user-friendly operation.
The lowest cost of ownership in the industry.
All Acrison Weigh Feeders include a five year guarantee on the entire weighing mechanism, including the Ratiometric Digital Weight Resolver and its associated electronics.