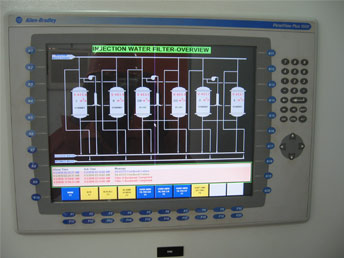 We have 15+ years in supplying equipment and control system panels for classified areas. We provide control system solutions from start to finish, including sizing and selection of field instrumentation, installation into the containers, panel sizing & layout designing.
We provide a suitable solution for: Ex­d installations; Ex­e/Ex­I; purged panels & climate controlled portable control rooms.
We have in‑house strengths to supply control systems integrating Solid Handling Systems and Liquid Handling Systems, all under one roof.
Areas included in our control panel system solution:
Selection and recommendation of PLC CPU/redundancy /fail-safe architecture
Selection of hardware/software ­ Logic flow chart, Programming, HMI unit selection, programming and interfacing
Designing a third party interface, Simulation/testing/debugging
Cost effective and optimized control system solution
Preparation/review of Datasheets
Mathematical modeling techniques for loop analysis, tuning of closed loops
Design/review of process safety interlocks
Fire and gas system solutions
Commissioning support, Training and after sales service support